Letters from Our Customers
Last December I decided to order a prescription lens dive mask. Like most of us, I googled to look for suppliers.
The first couple of contacts were more interested in my credit card info than my eyesight! I have an odd prescription that one of the companies said was impossible to put in a dive mask. I was very disappointed until I managed to talk to Linda. She assured me they could take care of me. I had a terrific conversation with her (none of which involved my credit card number!) and after thoroughly going through what I needed I decided to get a new mask with my prescription lenses.
My shipping details were a little complicated, but Linda assured me they could take care of it. So I placed the order.
The order took a little bit longer than expected, but in the middle of this pandemic, we all need to cool our anger and cut businesses slack! The mask got to my destination and when I first tried it on I could see better than using my glasses! I am absolutely thrilled! The quality and workmanship on my mask are stellar! I'm back snorkeling again and continue to be amazed at how this mask has opened up my underwater experience! Many thanks!
Dive Masks
Dive masks, snorkeling masks, masks with optical lenses, full-face diving masks & many more!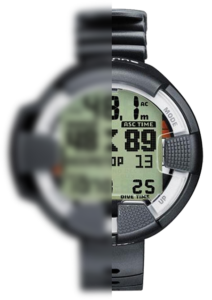 Get every underwater detail with our
Prescription Dive Masks
Any prescription, nearsighted, farsighted, astigmatic, or prismatic, including matching pupillary distance.
Frequently Asked Questions
Can I get a prescription in a full face plate mask?
Yes, you can, We put any prescription in any dive mask. Single vision, bifocals, or gauge readers. We custom make every lens to fit your prescription and your mask.
Any Prescription?
Yes, we really can put any prescription in any dive mask.
All our work is custom so we can accommodate even the highest prescription. Our record to date is a – 27 !!
There is an extra charge of $ 30.00 for sphere powers greater than + 4.00 or – 4.00, and cylinder powers + or – 3.
How long until you ship my lenses?
The normal turnaround time is 15 to 20 business days.
$125 (2 to 4 business days)
$90 (5 to 7 working days)
$70 (8 to 10 working days)
What about shipping cost?
Shipping is $23 inside California.
$26 ground (5-7 working days).
$49 for second-day delivery.
$85 next day air.
We ship internationally!
International Shipping via DHL is $70.
The normal turnaround time is 15 to 20 business days.
$125 (2 to 4 business days)
$90 (5 to 7 business days)
$70 (8 to 10 business days)
#1 Source of Prescription Dive Masks in the US and Canada
Testimonials
Michael Blazer
August 6, 2021.
I ordered two masks with a rather challenging bifocal prescription. Prescription Dive Masks came through with flying colors. Great job, and great vision for me under water. Highly recommended.
Daniel Wernz
July 1, 2021.
I've had to wear glasses since 5-6th grade, and being near sighted, it's gotten worse over the years to the point that if an object is further than about a foot away from me, I can't see it clearly. Swimming has always been a struggle to see, since I never had a prescription googles or mask. A local Scuba shop, Dayo Scuba, recommended Prescription Dive Masks, and I could not be any happier. I did pay for a rush job, so I could get my mask back in time for my certification dives. It may seem expensive to get prescription lenses, but Prescription Dive Masks takes any mask and makes custom lenses, and they work great. My only "negative" is that the lenses are thicker than my regular glasses, and I just make the joke that i'm even more blind then I am, but it's more of a joke. The lens has to be thicker do to the further distance from the eyes. The lenses do not add a real noticeable weight difference either. In the future, I want to get a full face mask and will gladly use Prescription Dive Masks for their great service. They also sent two lollipops with, which my wife stole, but it was that extra little bit of service that really separated them from other businesses.
Scott Lemmon
April 27, 2021.
The correction in the mask is great. The evil little clips holding the strap to the mask, not so much. They came undone twice during my pool refresher checkout. Not cool. I will probably find some elegant way to keep them from unclasping, like electricians tape...pretty.
Prior to placing a prescription lens mask order, I reviewed with Linda how to fillout the order information. I wanted one lens for my dominant eye with both distance and near vision and the other eye just for distance. OMG ... I am so HAPPY with my new mask! It will be wonderful to not have the worry of snorkeling or diving with contacts! Thank you Presciption Dive Masks!!!
David Boyer
March 18, 2021.
Product and service was outstanding. Very helpful on technical details on the phone on the front end of the transaction. Followed up with a phone call letting me know that the mask was on its way. Delivered product is working extremely well. Quality lense was fit perfectly into my custom mask. Highly recommended and well worth the cost.
I think my new mask is awesome! I don't have to turn my head to be able to see through the "sweet" spot like I did with a different brand prescription mask. Helps me see better with underwater photography. Can't wait to dive with them again.
BLue terra1238
March 7, 2020.
I can't express how ecstatic I am with my new prescription dive mask. I'm not really into a lot of hypervally but dang this is great. I can actually see my camera view screen now. Before it was point and hope, now I can see and set my shots. Price, turn around time all was great. In fact I goofed up on the order and they called me to confirm my order because they saw something wasn't right. They walked me through it and bang got the scrip and mask that I needed. Lifelong customer