Letters from Our Customers
Last December I decided to order a prescription lens dive mask. Like most of us, I googled to look for suppliers.
The first couple of contacts were more interested in my credit card info than my eyesight! I have an odd prescription that one of the companies said was impossible to put in a dive mask. I was very disappointed until I managed to talk to Linda. She assured me they could take care of me. I had a terrific conversation with her (none of which involved my credit card number!) and after thoroughly going through what I needed I decided to get a new mask with my prescription lenses.
My shipping details were a little complicated, but Linda assured me they could take care of it. So I placed the order.
The order took a little bit longer than expected, but in the middle of this pandemic, we all need to cool our anger and cut businesses slack! The mask got to my destination and when I first tried it on I could see better than using my glasses! I am absolutely thrilled! The quality and workmanship on my mask are stellar! I'm back snorkeling again and continue to be amazed at how this mask has opened up my underwater experience! Many thanks!
Dive Masks
Dive masks, snorkeling masks, masks with optical lenses, full-face diving masks & many more!
Find Out
Which Lens Type
Works for You!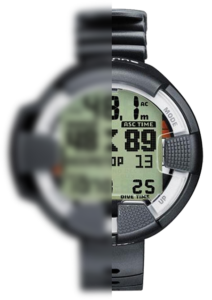 Get every underwater detail with our
Prescription Dive Masks
Any prescription, nearsighted, farsighted, astigmatic, or prismatic, including matching pupillary distance.
Frequently Asked Questions
Can I get a prescription in a full face plate mask?
Yes, you can, We put any prescription in any dive mask. Single vision, bifocals, or gauge readers. We custom make every lens to fit your prescription and your mask.
Any Prescription?
Yes, we really can put any prescription in any dive mask.
All our work is custom so we can accommodate even the highest prescription. Our record to date is a – 27 !!
There is an extra charge of $ 30.00 for sphere powers greater than + 4.00 or – 4.00, and cylinder powers + or – 3.
How long until you ship my lenses?
The normal turnaround time is 15 to 20 business days.
$125 (2 to 4 business days)
$90 (5 to 7 working days)
$70 (8 to 10 working days)
What about shipping cost?
Shipping is $23 inside California.
$26 ground (5-7 working days).
$49 for second-day delivery.
$85 next day air.
We ship internationally!
International Shipping via DHL is $70.
The normal turnaround time is 15 to 20 business days.
$125 (2 to 4 business days)
$90 (5 to 7 business days)
$70 (8 to 10 business days)
#1 Source of Prescription Dive Masks in the US and Canada
Testimonials
Robert Fisher
February 12, 2023.
My wife and I both have had great , friendly, service on 3 custom prescription masks. My wife's was her mask getting a script put in. Both of mine were off the shelf inventory available purchases with my very heavy Perscription. I personally like the 28mm vs the 35mm bifocal as the top line on the 35 falls right in my transition zone for viewing (I thought the 35mm would be best for video/ photo but I switched to the 28. Turn around time as stated, IM to let us know our orders were ready for pickup and got to try mask fit at the Long Beach Scuba show and buy at show special prices, (fitting available at their shop too). Face time or Zoom the shop to order maybe instead of trying to enter all information in the right spot on the form. Next script change will get new mask.
Minnesota Jen
February 7, 2023.
I ordered a mask for a trip to the Virgin Islands. I had a month to get it so I did pay and expedite fee. The Mask came quickly and worked great on our trip. If I had to order another I would definitely not hesitate.
Kevin McPadden
February 7, 2023.
I should have done this years ago. Excellent underwater vision! Great service, knowledgeable and friendly staff.
Tina Kreditor
January 3, 2023.
I ordered them online for my husband for Christmas and they are perfect! He can't wait to dive again and be able to see!
Eduardo Pedro
November 7, 2022.
This team is amazing and will go the extra mile to be sure we get a perfect diving mask. They were very helpfull on the process, it all went really well.
Scott K
November 7, 2022.
I am so happy with my mask and the quality of work. I have more than a thousand dives and go on 3-4 trips per year. This is the first time I have bought a custom prescription dive mask (versus standard masks with prescription lenses)... I am very happy to have found Prescription Dive Mask. Thank you
carolyn brown
October 11, 2022.
For years, I have procrastinated about purchasing a prescription dive mask. With an upcoming trip to Lembeh Strait for a Macro Photography Workshop, I decided to make the purchase knowing we would be focusing on small and tiny critters. I could actually see them all, even those as small as a grain of rice! I am thrilled with my new mask! It exceeded my expectations. Why did I struggle so long with contact lenses and my regular mask? My new mask has opened a new world of actually being able to see tiny creatures under the sea! Thank you.
O O (My Youtube)
September 5, 2022.
I ordered this mask for diving in Hawaii. Luckily my HSA approved it. I was worried it wouldn't arrive in time but after speaking to the staff they helped me out and got here in time. Mask fits well and can see clearly with my prescription. Outstanding work!!